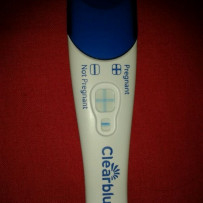 Trying To Get Pregnant?
Trying to get pregnant?
Well, TCM is wonderful at balancing and regulating the hormonal system, at helping and resolving issues like; no periods, irregular periods, painful periods, no ovulation and even PCOS. It has been proven to improve the quality of the endometrial lining and boosting blood flow to the ovaries whilst helping to improve the ovarian response.
Add to that list, it reduces PMT issues, it helps create calmer moods, it improves your energy and it can even better your sex drive!
So,TCM can help boost your whole hormonal system which improves your fertility.
After reading the article below my thoughts are that before you go declaring yourself as having a fertility problem, think about this.
A lot of couples are impatient and will declare themselves as having a problem before getting pregnant within the 'normal' range of 24 months of trying.
So…try and relax.
However, in real terms if you are older than 37 plus then you may need a hand up as often the body needs a helping hand to move things on faster.
My first thought as a practitioner is that the 'window of opportunity' to achieve a pregnancy is very small every month and that IMO many couples are trying at the wrong times/not enough times around that fertile window.(this is why I recommend trying out a BBT charting system)
As those of you who know me, my speciality training is working with women's health and fertility and again I have to reinstate as this article says that there is an equal responsibility here as men are often likely to have problems as are women. So, the man needs to get checked out first, if possible, as it is so simple, and take an interest in his diet and exercise which can hugely impact his sperm count for start.
Regarding the article attached with regard to women, my advice is that women should have all the hormonal tests checked to include day 3, day 21…or equivalent, FSH, LH, thyroid , T3,T4 and even testoserone levels depending on the lady in front of me. Plus, if needs be, to ask for a referral for other more invasive tests.
Yes, as this article below suggests, your TCM diagnosis can often spotlight issues that can help you ask your Dr to ask for the right tests/investigations but it can also help a couple achieve a healthy pregnancy without medical intervention too.
This is a very short and sweet commentary but one that I hope will help some of you.
Best Wishes to you who are trying this year!
Call or text me if you want any help.
Plus if you are in Ireland and are looking for a registered acupuncturist in your area check outwww.acupuncturecouncilofireland.com for a practitioner near you.
Drogheda Acupuncture and Wellness Clinic – Suzanne Cafferky
0877937771
www.suzannecafferky.com
http://www.huffingtonpost.co.uk/melanie-hackwell/trying-for-a-baby_b_4535907.html?utm_hp_ref=uk