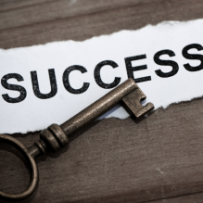 Acupuncture helped me have two successful pregnancies
I have total faith in acupuncture and I am convinced that it helped me have two successful pregnancies! After years of trying for a baby and two very sad miscarriages, I tried acupuncture and Chinese herbs and our perfect baby boy arrived in October 2008. We wanted to add to our family, and I thought after having one baby it would be plain sailing, but in September 2009 we had our third loss. It was then that I went to Suzanne by referral from a friend, and I felt instantly that she was going to help me. I was advised by my obstetrician not to try again for a baby for 6 months, but at age 38 I was determined to keep trying as I knew time was not on my side. One week before Christmas I found out I was pregnant! I truly believe that thanks to Suzanne's treatments and herbal recommendations, I carried my second baby to full term. Our daughter was born in September 2010 and is so healthy and robust!
I thoroughly enjoyed every session with Suzanne and would consider her a friend now. She is a lovely, warm, funny person and so easy to talk to about issues or concerns. I always left feeling relaxed and happy. If we decide to have another baby, Suzanne will be my first port-of-call!